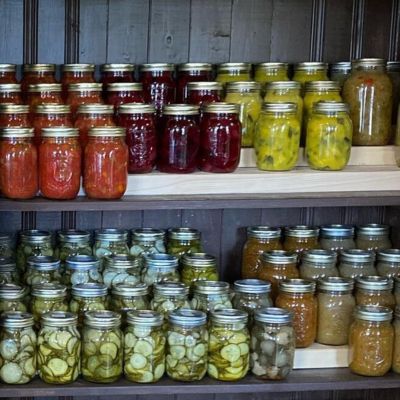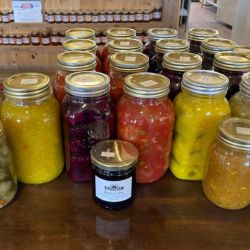 At Trueman Blueberry Farms, we offer a tasty addition to our product lineup – pickles! Our pickles are made with the same dedication to quality and freshness that we apply to all our products.
A versatile addition to your meals
Our pickles are carefully prepared using hand-picked vegetables sourced from local farms. We believe in supporting our community and using the best ingredients available to create delicious and flavorful pickles.
Whether you prefer mustard pickles or enjoy a tangy bread and butter pickle, we have a variety of options to satisfy your taste buds. Each jar of our pickles is made with traditional recipes, ensuring a perfect balance of flavors and a satisfying crunch in every bite.
Our pickles are a versatile addition to your meals. Enjoy them as a zesty side dish, a topping for sandwiches and burgers, or even as a tasty ingredient in salads and appetizers. The possibilities are endless!
Visit our Farmstand to explore our selection of pickles and discover the unique flavors and quality that Trueman Blueberry Farms is known for. From our blueberries to our honey, ice cream, and now pickles, we strive to provide you with exceptional products that enhance your culinary experiences.
Experience the deliciousness of Trueman Blueberry Farms' pickles and elevate your meals with their vibrant flavors.