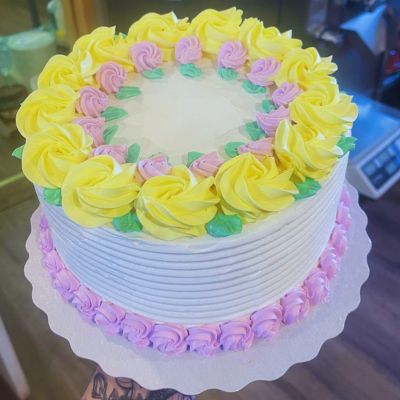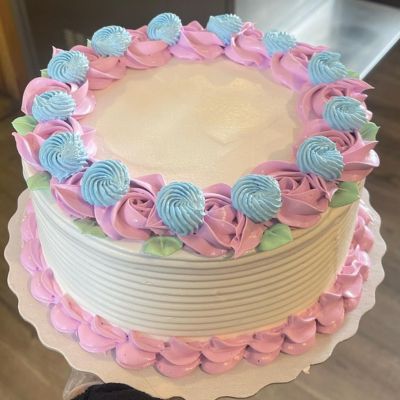 Indulge in a truly special treat with our handcrafted Ice Cream Cakes at Trueman Blueberry Farms. Each cake is meticulously crafted by hand, right here at our Farmstand, using ingredients sourced from our very own farm and our homemade ice creams. Cakes are 8″ and feed 12-16 people. Not all cakes are always available. To order yours and see availability please click the Order Online button.
 The perfect blend of cake and ice cream
Our Ice Cream Cakes are the perfect combination of creamy ice cream, delectable flavors, and delightful textures. With each bite, you'll experience the harmonious blend of our high-quality ingredients, creating a memorable dessert that will impress both your taste buds and your guests.
Our Ice Cream Cakes come in an 8″ size, perfect for sharing with a group of 12-16 people. Please note that due to the handmade nature of our cakes and the availability of certain flavors, not all cake options may be available at all times.
To order your Ice Cream Cake and check availability, simply click the "Order Online" button. Our website will provide you with the necessary information to place your order and ensure that you secure your desired cake.
Experience the joy and indulgence of our handcrafted Ice Cream Cakes, made with love and care using ingredients straight from our farm. Whether it's for a birthday celebration, a special occasion, or simply to treat yourself, our Ice Cream Cakes are sure to delight and leave a lasting impression.