Trueman Blueberry Farms in Aulac, New Brunswick
Our business is changing on a daily basis as we continue to adjust our operations to deal with the COVID-19 pandemic. The health and safety of our staff and customers is our first priority. I would like to thank everyone for their continuing support through these turbulent times.
 We continue to operate as a take out only. Customers are permitted inside of the store to order and receive their goodies but we ask that you please enjoy them outdoors. We have plenty of outdoor seating available including seating in our own greenhouse.
We continue to offer many delicious flavours of ice cream, baked goods, honey and frozen blueberries.
We are serving ice cream in covered containers as well as cones. We have one scoop, two scoop, 1/2 litres as well as full litres available.
We now have online ordering available for pickup.
Ice Cream Shop & Bakery
Home Made Baked Goods and Ice Cream
We are now introducing delicious homemade ice cream flavours served on homemade waffle cones, all made fresh right at the farm stand.
Berry U-Picks
Raspberry and Blueberry U-Picks
We have 2 miles of raspberry rows with 6 different varieties, all with their own unique flavour and personality. We start picking mid- July and go until late October weather permitting. Come out and pick some delicious raspberries to enjoy fresh or in your own jam or baking!
Sunflower and Corn Mazes
Over 6 acres of Sunflower Trails
Our sunflower maze is spread over 6 acres and has more than 250,000 sunflowers. It is a fantastic place to spend a few hours walking more than 2 miles of trails. Our maze features interactive games with fun for everyone. Be sure to bring your camera as the views are breathtaking!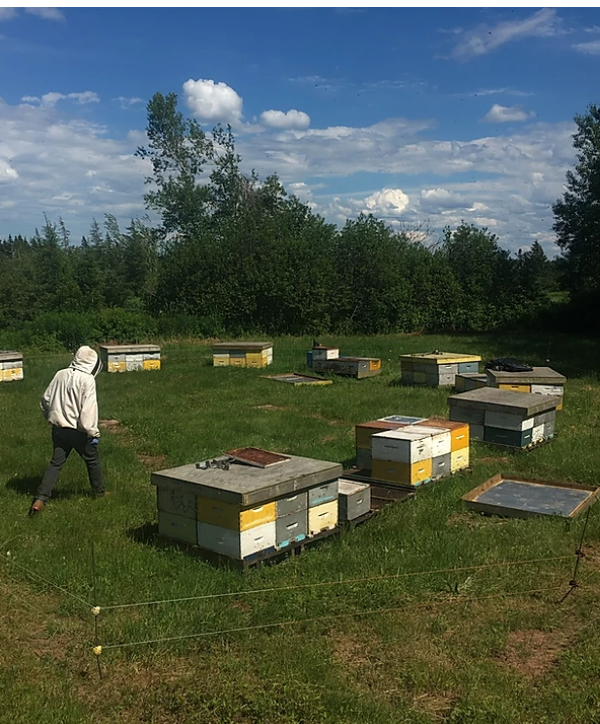 About Trueman Blueberry Farms
Our family has been farming land on the Chignecto Isthmus since 1775. Over the past 200 years eight generations of Trueman farmers have been involved in a variety of agricultural pursuits, including dairy cows, sheep, carrots, forage and grain, canola, blueberries, bees, sunflowers and many more! .
Change has always been part of life on the farm, either by choice or out of necessity, and today is no different. In 2017 we made our entrance into the agritourism market with the opening of our Farmstand retail store and the planting of our first sunflower maze. Moving forward we look forward to growing and cultivating new crops, family memories, and community involvement.
Our goal is to provide lasting memories and exceptional quality service to our guests while they enjoy this piece of the world that we are fortunate enough to call home.