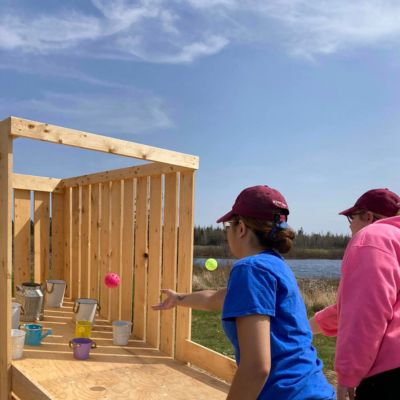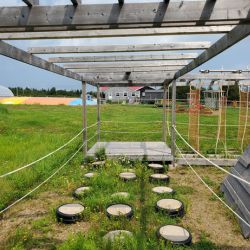 At Trueman Blueberry Farms, we take pride in offering a wide range of fun and engaging activities for visitors of all ages.
Make your visit an unforgettable experience
Our farm is a place where families and friends can come together to create lasting memories and enjoy a day filled with excitement. Here are some of the fun activities we provide:
1. Jumbo Jumper: Jump into the fun with our Jumbo Jumper, a bouncy attraction that guarantees laughter and entertainment for children and the young at heart.
2. Great Bee Escape: Embark on an adventure with our Great Bee Escape, where you'll explore a bee-themed attraction and learn about the fascinating world of bees while enjoying interactive games and challenges.
3. Blueberry Float: Take a relaxing ride on our Blueberry Float, a whimsical experience that allows you to drift along in a blueberry-themed floatation device and soak in the beauty of our farm surroundings.
4. Wagon Riders: Hop aboard our wagons and enjoy a leisurely ride around the farm. It's a perfect opportunity to take in scenic views, learn about our farming practices, and create memorable moments with your loved ones.
5. Roller Bowlers: Test your aim and skill with our Roller Bowlers, a fun-filled game that combines elements of bowling and rolling.
6. Tilt-a-Maze: Challenge yourself with our Tilt-a-Maze, a maze-like attraction where you'll navigate twists, turns, and surprises to find your way to the exit.
7. Diggers: Let the little ones unleash their inner archaeologists with our Diggers, where they can dig, scoop, and play in a designated area filled with sand and hidden treasures.
8. Activity Boards: Engage in interactive play and learning with our Activity Boards, featuring puzzles, games, and hands-on activities designed to entertain and educate.
And much more! We are continuously adding new activities and experiences to ensure that every visit to Trueman Blueberry Farms is filled with fun and enjoyment.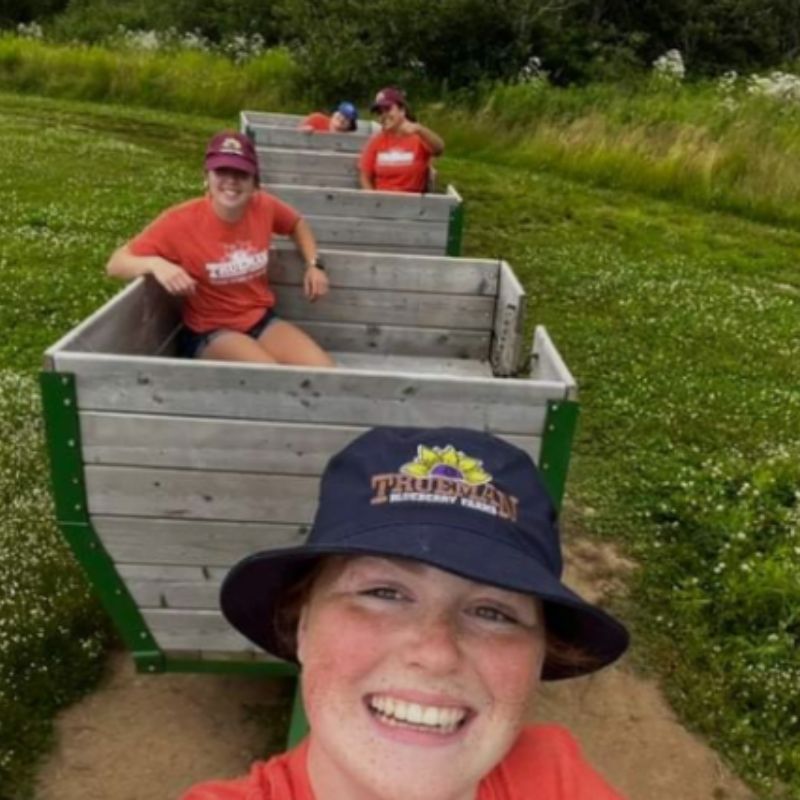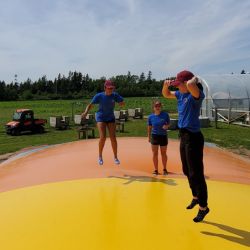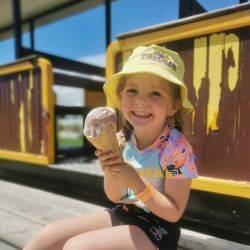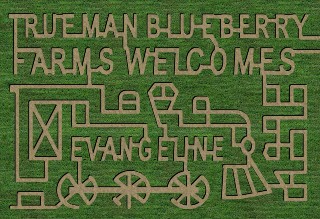 Experience the thrill of our seasonal Corn Mazes at Trueman Blueberry Farms.
Get lost in the twists and turns of our intricate mazes, designed to challenge and entertain. Wander through towering corn stalks, solving clues and enjoying a unique outdoor adventure.
Our Corn Mazes are open exclusively during the season, so don't miss your chance to explore this exciting attraction. Bring your family and friends for a memorable experience filled with fun and excitement.
So gather your family and friends, and join us at Trueman Blueberry Farms for a day filled with laughter, adventure, and wonderful memories. Our fun and activities are sure to make your visit an unforgettable experience.
Consider purchasing a season pass to enjoy unlimited access to all our attractions throughout the season. It's a great way to make the most of your time at Trueman Blueberry Farms and create cherished moments with your loved ones.
We look forward to welcoming you to our farm and providing a fun-filled experience that will leave you with smiles and joy. See you soon at Trueman Blueberry Farms!
Ask questions, schedule a party