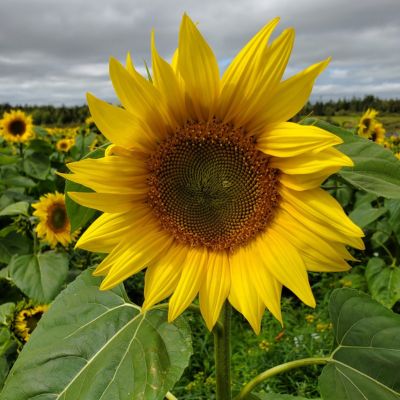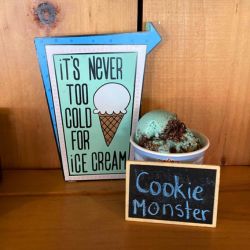 Trueman Blueberry Farms is much more than just a place to buy blueberries. With their delectable bakery items, homemade ice cream, and event services, there's always something exciting happening at the farm. Whether you're looking for a fun day out with the family or a tasty treat, Trueman Blueberry Farms is the perfect destination.
Our family has been farming land on the Chignecto Isthmus since 1775. Over the past 200 years, eight generations of Trueman farmers have been involved in a variety of agricultural pursuits, including dairy cows, sheep, carrots, forage and grain, canola, blueberries, bees, sunflowers, and many more!
At Trueman Blueberry Farms, farming isn't just a business – it's a way of life that has been passed down through eight generations of Trueman farmers. Our family has been farming land on the Chignecto Isthmus since 1775, and over the past 200 years, we've been involved in a wide variety of agricultural pursuits.
From dairy cows to sheep, carrots to forage and grain, canola to blueberries, bees to sunflowers, and so much more, the Trueman family has always been dedicated to sustainable farming practices and producing the best possible products for our customers.
Our products are not only delicious and healthy but also environmentally friendly. From our blueberries and honey to our bakery items and ice cream, every product we offer is made with the utmost care and attention to detail.
We take pride in our family's farming heritage and are excited to continue to carry on the legacy for generations to come. Whether you're a long-time fan of Trueman Blueberry Farms or a first-time visitor, we invite you to join us in celebrating our family's 200-year history and the deep connection we have to the land.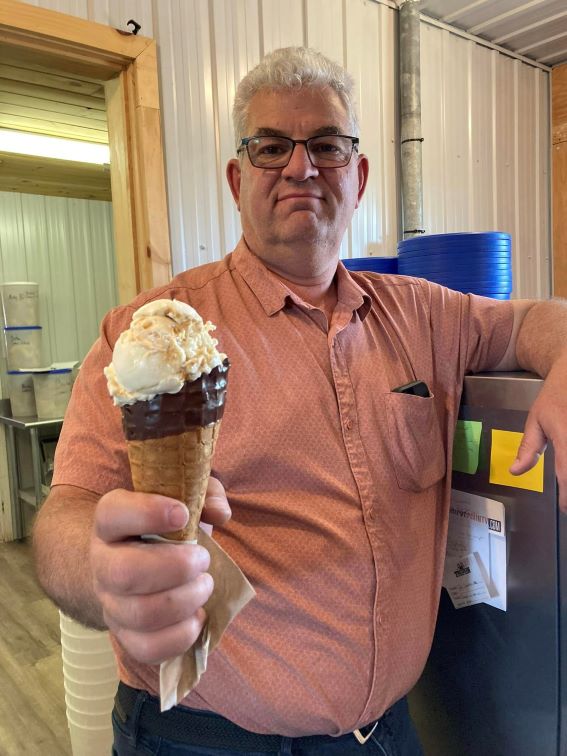 Millions of pounds of blueberries harvested
Thousands of Ice Cream served
years of history and tradition
Great time, delicious homemade ice cream, the wild blueberry are delicious and fare price, the playground is lovely, my kids and friends had a great time and the breathtaking sunflower 🌻 maze. I am looking forward for fall celebration and the corn maze!
Stopped by Trueman's today to get an ice cream. What a wonderful place. They had lots of ice cream flavour and different style of cones (regular, waffle, etc). We both had a large ice cream (2 scoops) on a waffle cone and it came to $14… They are also very generous on their scoop sizes. Highly recommended!
Dropped in here on an April Sunday and was was astounded by the number of cars and the constant traffic. Then we went in and ordered ice cream! Best ice cream I've ever had, tons of great choices, and friendly service. This gem should be on everyone's radar! Couldn't recommend more.
Ask questions, schedule a party