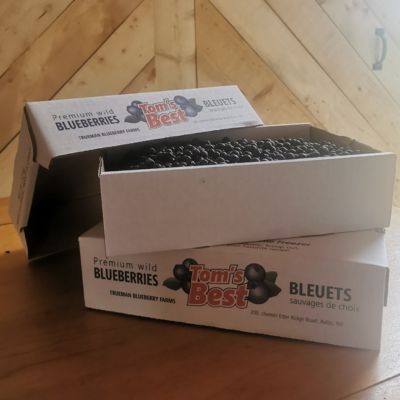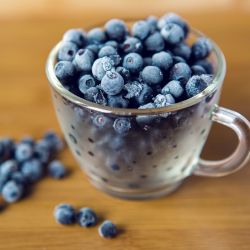 Experience the taste of summer in every bite with our high-quality frozen blueberries from Trueman Blueberry Farms. Delight in the versatility and freshness they bring to your culinary creations. Explore new recipes and enjoy the natural sweetness of blueberries all year long.
 Indulge in the taste of summer all year
Discover the joy of year-round blueberry goodness with our all-season Frozen Blueberries from Trueman Blueberry Farms. Harvested at the peak of perfection and promptly frozen to retain their incredible flavor and nutritional benefits, our blueberries are a convenient and delectable choice for all your culinary endeavors.
Whether you're blending them into vibrant smoothies, baking them into luscious pies, or sprinkling them over your favorite breakfast bowls, our frozen blueberries bring a burst of freshness and natural sweetness to every dish. They are incredibly versatile and can be used in a variety of recipes to enhance both the taste and visual appeal of your creations.
Our high-quality frozen blueberries are conveniently packaged in 5-pound boxes, providing an abundance of blueberry goodness for your culinary adventures. And the best part? They are available at an affordable price per box, allowing you to enjoy the goodness of blueberries without breaking the bank.
Experience the vibrant flavors and health benefits of blueberries all year long with our premium frozen selection. From smoothies to desserts, our frozen blueberries are a delicious and nutritious addition to your pantry. Stock up on Trueman Blueberry Farms' Frozen Blueberries and unlock a world of culinary possibilities that transcend seasons.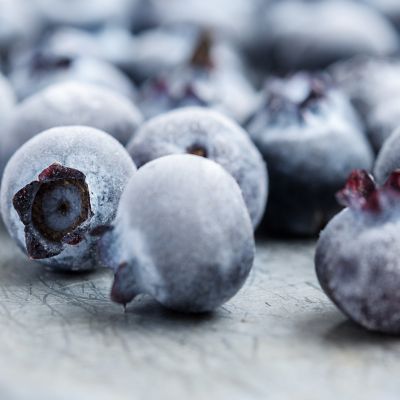 Ask questions, schedule a party